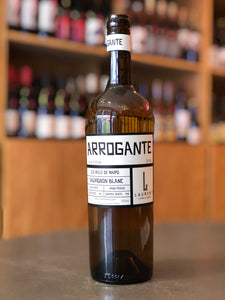 A softer, subtle Sauvignon from Chile.
Laurent Family kills it in the value department - clean and textbook sauvignon blanc - organic from Chile.
A great compliment to salads and vegetable soups, this is a nice everyday table white. Fermented with native yeasts, not oaked or flavored artificially, farming is practicing organic.
👁 light gold

👃🏾 citrus, honeydew, white peach
👅 easy sipper with well-balanced acidity