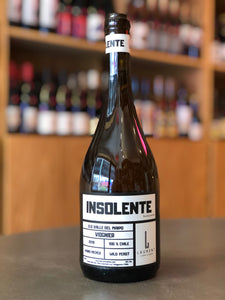 Chilean wine estate by organic/biodynamic Bordeaux winemaker Gerard Laurent of Chateau L'Escart.
92% Cabernet Sauvignon/ 8% Carmenere from the Maipo Valley.
Grapes are grown organically on riverbed soils of alluvial clay loam. Dry red wine with mixed black and red fruit over notes of bell pepper. The wine has soft medium minus tannins and acidity. The fruit has medium plus intensity. The wine is from an organic vineyard. The wine drinks well now and will age for 2-3 years.
a little active on the tongue at first, giving a fresh pop of interest. organic, unoaked and using indigenous yeasts
👁 dark red

👃🏾 black and red fruit over notes of bell pepper, leather and minerality
👅 soft medium minus tannins and acidity