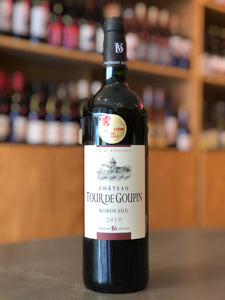 Organically farmed. The soil is ploughed and one of every two rows has natural ground cover. Furthermore, there is a thinning-out of the leaves of the Merlot and a mechanical rather than chemical vine pruning.
Packed with fruit, this is a ripe wine. Sliced apple flavors are lifted by the acidity of the wine while keeping the richness.
It is ready to drink but give it a minute to breathe. 
👁 dark intense red
👃🏾earthy notes and leather. black fruit and oak flavors
👅 full-bodied, dry bold tannic red wine with medium high acidity.