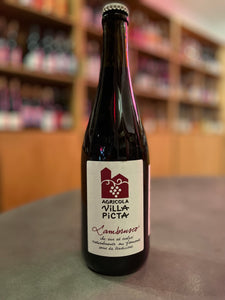 Lambrusco wine obtained only from Ruberti grapes, hand-picked, produced in Villimpenta.

It is a sparkling wine with persistent bubbles of an intense ruby ​​red color and deep purple reflections, delicate floral hints of rose and violet and ample aromas of red fruit. Full-bodied and full-bodied, with a good freshness and marked acidic notes.
It can be paired with any kind of cured meat, excellent with "tastasal" risotto and egg pasta stuffed with capon. Also perfect with boiled meat and cotechini.