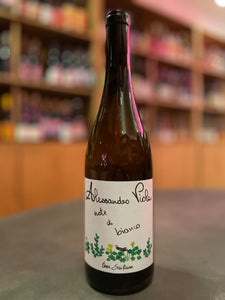 Producer: Alessandro Viola
Category: Wine - Still - White
Grape: Grillo
Region: Sicily, Italy
Appellation: Terre Siciliane
Notes
This lesser known white varietal was truly a revelation for us. It is made from 100% Grillo from the Vineyards in Pietra Rinosa. This clay based soil and proximity to the ocean gives the Grillo a distinct salty and fresh finish.