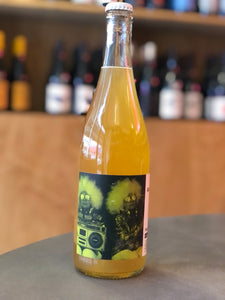 Distributor: D-I Wine (Direct Import Vines, Inc.)
Producer: Analog.
Grape: Fiano
Region: Victoria, Australia
Subregion: Central Victoria
Appellation: Heathcote
Notes
Zero-sulphur Fiano is savoury and delicous with a big whack of funk. I love the journey of tasting this wine, starting with notes of toasted wonder-white and yellow nectarine, lemonade and waxy pear. Long grapefruit-pith tannins are perfect to pair with fatty cheese and cured meats.