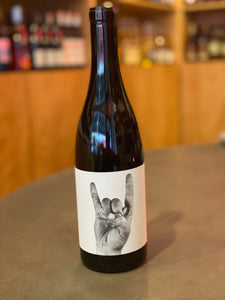 Producer: Kiko Calvo — Bigardo
Grape: Tempranillo
Geography: Castilla y León, Spain
Appellation: Tierra del Vino de Zamora
Truth be told, Bigardo is not your typical Toro. It's not as extracted or as dark in color and drinks fresher than anything we've ever had from the region. Don't get me wrong, it's still a big wine but not for Toro standards. Who would have thought Toro could have this tact? Not us…until we got a taste of the horns, of course! Aromas and flavors include balsamic, pine, licorice, red and black fruit (blackberry, raspberry, plum, cherry); it is a fresh and friendly red wine with just the right amount of tannins.
Tinta de Toro (a style of Tempranillo) grown organically on 20 hectares over sandstone, clay and limestone soils. Vines are on average 20-100 years old. Everything is hand harvested with spontaneous fermentation in old, neutral oak. Aging is quick, 5-6 months in neutral oak with zero filtering or fining. Minimal to no sulfur used at bottling.