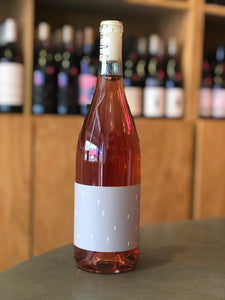 Producer:  Broc Cellars
Grapes:  Valdiguié, Zinfandel, and Trousseau
Geography:  California, United States
The fruit was foot stomped and left on the skins for 12 hours. We pressed into stainless steel tank where all three varieties fermented together just over 18-21 days. Spice comes from the Zinfandel, acidity from the Valdiguié and texture from the Trousseau. This is a 100% finished wine, meaning it fermented until it went dry using only native yeasts and went through spontaneous malolactic fermentation.



This wine is unfiltered and may contain some sediment.