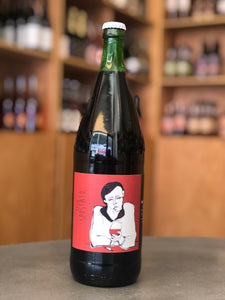 Merlot in purity, 4 days of contact with the submerged cap peel. Alc 11% vol

Great selection of grapes. In the vineyard copper and sulfur if necessary. No systemic pesticides. Fermentation with indigenous yeasts. Sulfur, so low that it can be said that it does not exist. Filtration does not exist.

"The clusters grow according to the natural principles of the traditional process. We maintain the balance of the ecosystem unaltered without the use of synthetic products".