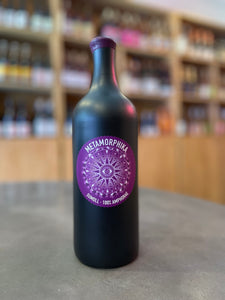 Producer: Costador Terroirs Mediterranis
Category: Wine - Still - Red
Grape: Sumoll
Region: Catalonia, Spain
Appellation: Catalunya
Features: Organic, Biodynamic
Notes
Grape Variety : Sumoll Blanc.
Fermentation : From 80 year old vines planted on 2 hectares of stony white clay soils. The vineyards are not certified but the vineyards are worked biodynamically. The grapes are hand-harvested between the middle of September and October, with vineyard and cellar sorting before being de-stemmed and allowed to macerate for six weeks with partial whole clusters. Fermentation occurs in clay amphorae (2500L) with indigenous yeasts that lasts for six weeks under temperature control. The wine spends about five months on lees with only minimal battonage. Aged in amphorae and used French oak barrels (500-600L) for 5-7 months. Not filtered.