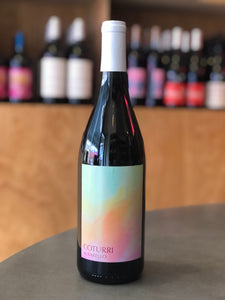 Producer: Coturri
Geography: California, United States
Grape: Carignan rosé, Syrah with 24 hours skin contact before pressing and last pressed Carignan.
Harvest: Grapes selected on the vine, hand-picked and placed in cases.
Vinification: Natural vinification in vats by spontaneous fermentation (native yeast).
Sulfites: No Sulfites added only natural sulfites present.
50% Carignan, 25% Zinfandel, 25% Petit Sirah Tony Coturri is a legendary old-school California winemaker, and one who was making natural wine before we knew what to call it. The style of his red wines hearkens to the days when the object was to achieve the ripest possible fruit, producing wines stronger in alcohol and more intense in flavor than anything coming out of France or Italy.