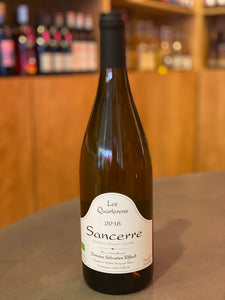 Brand: Christian Salmon
Region: France, Loire
Appellation: Sancerre
Grape: Sauvignon Blanc

Taste: Crisp, Citrus, Mineral; Medium-bodied
Sancerre, Loire Valley, France- Made from old vines, which intensifies the flavor, this estate-bottled wine is a fine expression of Sauvignon Blanc. Refreshingly zesty with crisp notes of citrus and minerals, dry and complex. Enjoy with soft cheeses like goat cheese.