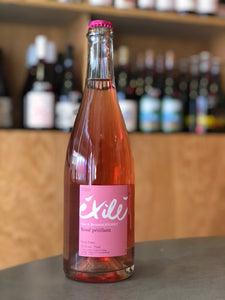 Country: France
Region: Loire
Sub-Region: Touraine
Producer: Jousset
Grape Variety: Gamay
Color: Rosé
Vintage: 2021



Notes
A Pét-Nat made from 40-year-old Gamay vines planted in clay and chalk soils. Simply luscious on the palate with lively, red-berried flavors. Fermentation was started in older, large barrels and then finished in bottle. Lise and Bertrand Jousset moved to the Loire in 2003 seeking the freedom and reasonable cost of land that Touraine afforded to aspiring vignerons. Pétillant Naturels are sparkling wines that finished their fermentation in bottle resulting in a cloudy wine due to the spent yeast.
Biodynamic
Wine made from grapes grown organically using natural composting techniques and special preparations of herbal sprays while following the astronomical calendar.