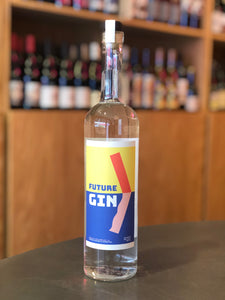 Future Gin is the first fully women owned, operated, and distilled gin in existence. Future combines the structure of a dry gin with the vibrant flavors of Southern California.
Meyer lemon, honeysuckle and grape leaf are distilled alongside traditional botanicals to produce a gin that's as classic as a martini and as bright as our future.
Staff Note: London Dry style with a bit more citrus push. local botanicals, juicy orange and grapefruit peel, earthy green notes from local grape leaves. Great for any classic cocktail or on ice with a twist.