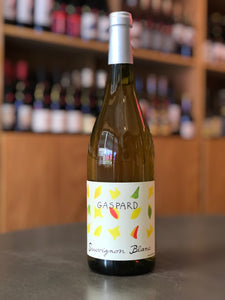 Organic Sauvignon Blanc from the Loire Valley.
Citrusy, though not as grapefruity and sugary as many New Zealand examples are, and great green herbal notes. A great price, not being from one of the expensive appellations (looking at you Sancerre) this bottles represents a real value.
👁 golden yellow

👃🏾 lemon verbena, white peach, honeysuckles and lots of classic Touraine minerality
👅 light, crisp and refreshing medium-bodied, finishing with slight mineral notes and good acidity.