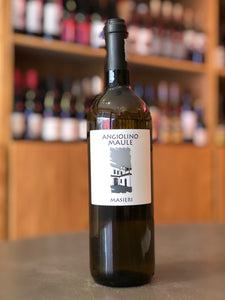 Region: Veneto, Italy
Grapes: Trebbiano/Garganega
In a market of flashy packaging, this wine is too often overlooked, but it is truly among the best valued of our Italian whites.
Fresh herbs and lightly fruity, this is an awesome example of what Garganega grown organically can be.
Allowed a natural wild yeast fermentation, no filtering and very low amounts of sulfites added.
Pair with seafood, white sauced pasta, chicken or hard cheeses.
👁 clear butter

👃🏾 grass, lime, citrus, 
👅 light and lightly oxidized; high acidity, some salinity and minerality; short and dry finish