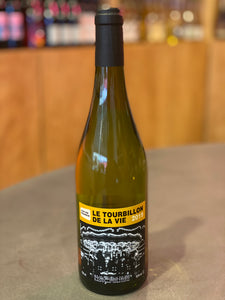 Producer: Domaine Padié
Grape: Macabeu
Geography: Languedoc-Roussillon, France
Appellation: Vin de France
Features: Organic, Biodynamic, Gluten-free, Vegan

The White by Tourbillon de la Vie Blanc, which means "joust of life", is a wine made from pure Maccabeu grapes that come from various plots located in the Agly valley, located on granite and clay-limestone soils. It refines in steel and has a straw yellow color. The nose is fresh and energetic, with hints of grapefruit, apricot and fresh mint. On the palate it is a deliciously fun and lively wine fresh, gritty and rigorous, with notes of almond milk and oregano.