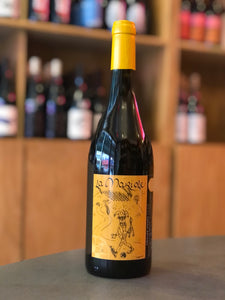 Distributor: Steven Graf
Producer: Ledogar
Category: Wine - Still - Red
Grape: Carignan
Region: Languedoc-Roussillon, France
Appellation: Vin de France
Features: Organic, Biodynamic, Gluten-free, Vegan
Tasting Notes
Century-old Carignan vines produce a wonderfully vibrant, dark-fruited and juicy wine, buoyed by fresh minerality. Domaine Ledogar is helmed by two brothers, who converted the family domaine to organic/biodynamic almost immediately after taking over in the '90s, opting to bottle their own wine instead of selling fruit to the local co-ops. Horses plow the vines, and grazing donkeys are the natural answer to herbicides.