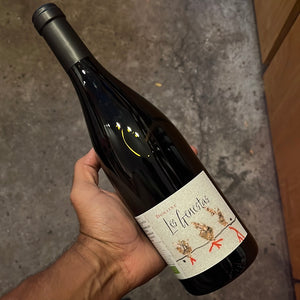 Producer: Les Vignerons d'Estézargues
Country: France
Region: Southern Rhone
Varietal: Grenache Noir, Syrah, and Carignan
Vintage: 2019
Size: 750ml
Notes
A well-balanced Rhone red with spice, fruit and tannin. Farmed organically by one of the first co-operatives in France to start farming as such. This is a bolder blend from the winery with 40% Grenache, 35% Syrah, and 15% Carignan. Vinified naturally with wild yeasts, no additives used save a small amount of sulfites, and no filtering and fining.