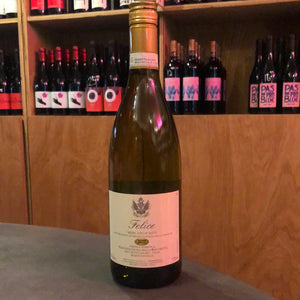 Supplier: Serendipity Wines, LLC
Producer: Marchesi Incisa della Rocchetta
Category: Wine - Sparkling - White
Grape: Moscato
Region: Piedmont, Italy
Appellation: Moscato d'Asti
Features: Sweet wine
Notes
Color : Straw yellow.
Nose : Fragrant and floral, lychee, with grapes and white peach. Scents of acacia tree flowers and wild sage.
Taste : Elegantly sweet with a delicate sparkle that will tickle your tongue.
ABOUT THE PRODUCER
The aristocratic Incisa della Rocchetta family traces its Piedmont ancestry to the 11th century, and, being Italian, have owned vineyards time out of mind. But, occupied with pursuits such as diplomacy and arts patronage, the Marchesi Incisa della Rocchetta didn't make wine commercially until the mid-1800s.