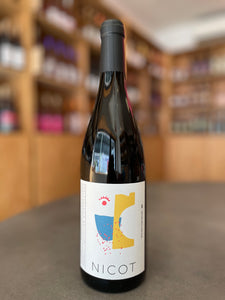 Producer: Mas Des Agrunelles
Category: Wine - Still - Red
Grapes: Syrah and Grenache
Region: Languedoc-Roussillon, France
Appellation: Languedoc
Features: Biodynamic

Notes
60% Syrah & 40% Grenache

Aromas of spicy framboise, casis and black berries. Low to medium tannin with well integrated acid. The Syrah really shines and gives this lighter wine some real depth of flavor.

Syrah grapes are fully destemmed while Grenache is kept whole bunch. Grapes are placed in hermetically sealed vats and it only takes a few hours for fermentation to start. Pumping over is made with no exposure to air, and aerations are only carried out to reduce tannin. Maceration lasts for a month. Fermentation takes place in concrete vats. Unfined/Unfiltered. Low SO2 added 2g/hectolitre.