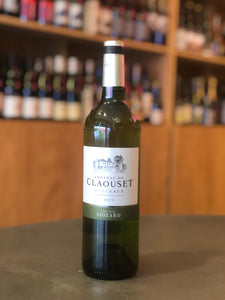 Grapes: Sémillon, Muscadelle, Sauvignon Gris, Sauvignon Blanc 
Country: Bordeaux, France
Dry, smooth, acidic. Medium body. Smooth and delicious.  Rich like any self-respecting Sauv-Blanc should be. Nothing super exciting but a fantastic value and a delicious wine.
👁 pale/clear
👃🏾stone fruit, green apple, pear, white flowers with hints of nectarine and honeycomb.
👅 Dry, medium-bodied, acidic w/ a tiny bit spicy on the finish.