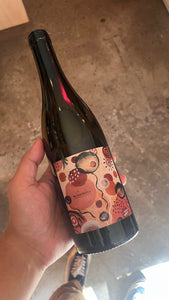 This wine is a special cuvée from a distinct part of Milan's signature vineyard. 
100% Neuburger. 
Understated elegance, no shouting, more introspection and focus.
"I could spend hours only smelling, searching, thinking about this wine…" the winemaker says – and it definitely is material for introspection, although we also had the experience that it's so juicy that it can disappear in no time. 
This freshness also makes it ready for further evolution – Neuburger gets even more interesting with time.