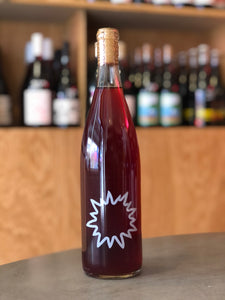 Producer: Neu Cellars
Category: Wine - Still - Orange
Grapes: Chardonnay and Baco Noir
Region: Michigan, United States
Subregion: Grand Traverse County
Appellation: Old Mission Peninsula
The Chardonnay and 30-year-old Baco Noir were hand-harvested. Both varieties were direct pressed as whole clusters. The stainless tank was filled with a 50-50 ratio of Chardonnay and Baco Noir and the grapes then co-fermented spontaneously. Primary fermentation was complete in 3 weeks. It was allowed to age on the gross lees for 5 months, before racking and bottling. Unfined, unfiltered, unsulfured.