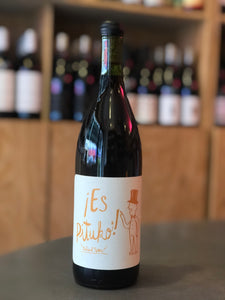 Producer:  Viña Echeverria
Category:  Wine - Still - Red
Grape: Cabernet Franc
Geography:  Central Valley, Chile
Appellation:  Valle del Curicó
Features:  Sustainable
About the Producer
Active in Chilean agriculture, grape growing and winemaking since 1740, the Echeverria family established their current vineyards and winery in 1923 in the outskirts of Molina, a town in the Curico Valley. Here, they grow grapes from French pre-philloxera rootstocks, on their 80 ha of vineyards.

Originally established to produce bulk wines, in 1990, the winery was converted to produce quality wines for export. In the following years, Echeverria was one of the few boutique wineries to emerge from Chile, and the first family winery from Chile to sell wine to Harrods in London.

Eventually, the family started purchasing grapes, to compliment and build complexity to their wines. "We realized that to succeed and be different, we needed to be open," says Roberto Echeverria, the Technical Director Chief Winemaker, who's first solo vintage appeared on the market in 2001. With sustainable practices in the vineyard, Echevarria produces a wine for most every palate, while embracing a philosophy that's based on consistency.