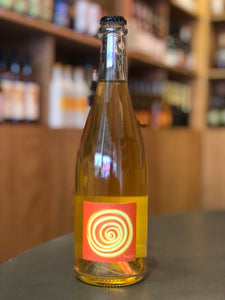 Producer: Azienda Agricola Oro di Diamanti
Grape: Pignoletto
Geography: Italy
Features: Organic, No sulfites added, Pétillant naturel, Vegan
Oro di Diamanti Vines Sum Pet Nat is a sparkling white natural wine made from 100% Pignoletto grapes grown organically near Bologna, Emilia-Romagna, Italy, by vigneron Susanna Diamanti. Vines Sum Pet Nat is made with the 'Metodo Ancestrale' technique. Light white sparkler with notes of yeast, white fruit, wildflowers.

The estate is certified organic and focused on producing mainly sparkling wine from indigenous varietals. Winemaking is natural with no filtration, and no added sulfites.