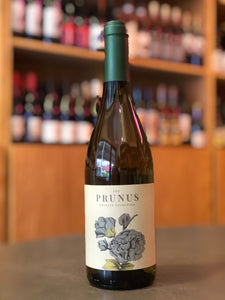 Natália Jessa, along with her husband, winemaker Luis Seabra, is responsible for some of Portugal's most interesting, authentic and affordable wines.
Grape varieties: 50% Encruzado, 15% Cerceal Branco, 15% Malvasia Fina, 15% Bical, 5% Others
Dão, Portugal
Vegan, organic, sustainable, hand harvest
Well-rounded and harmonious with concentrated fruit flavors of peaches yellow plums, apricots and floral notes while mineral on the palate with long mouth-watering finish
Serve chilled with seafood, fresh fish and creamy pasta.
👁 golden yellow

👃🏾 lemon verbena, white peach, honeysuckles and lots of classic Touraine minerality
👅 light, crisp and refreshing medium-bodied, finishing with slight mineral notes and good acidity.