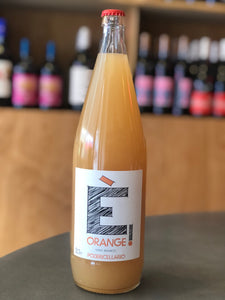 Producer: Poderi Cellario
Geography: Italy
Features: Organic
Size: 1 Liter
Poderi Cellario Description
Fausto and Cinzia Cellario are 3rd generation winemakers in the village of Carru` on the western outskirts of the Langhe. The family only believes in working with local, indigenous Piemontese grape varieties and fiercely defends local winemaking traditions both in the vineyard work and the cellar practices. The Cellario vineyard holdings cover some 30 ha between 5 different vineyard sites covering the southern Langhe. With holdings in Novello and Monforte, the Dogliani plot is arguably the family's most prestigious land and we would consider them Dolcetto specialists. Vineyard work is organic (soon to be certified) and all the fermentations take place with indigenous yeasts. Sulfur is only added in tiny quantities at bottling if necessary (a practice not common with a winery in this mid-size range).