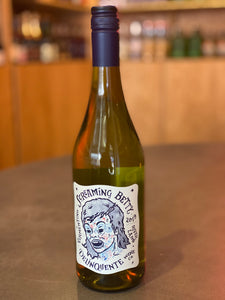 Grape Varieties: Vermentino
Wild fermented in stainless steel, the Vermentino spends 6 weeks on fine lees, stirred twice weekly, giving it a beautiful, textural edge. The hot early seasons conditions meant the Vermentino came off very early again, but the ever increasing vine age means that flavours are well developed and layered, while acid is cracking given the season.

This vintage we see all the hallmarks of this wine we expect – citrus, stone fruit, texture, briney salt kick – but it's the acid, and subsequent length that it gives the wine, that stands out this year. The acid profile is super bright and crunchy, so these classic characteristics seem to play second fiddle, but are accentuated at the same time. And it keeps going and going. We love Vermentino and continuing to champion the variety and its incredible suitability to the Riverland's hot, dry conditions.