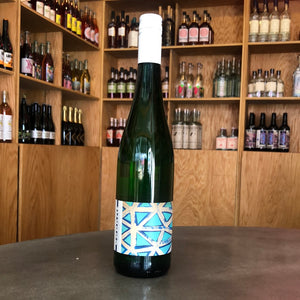 Producer: Seehof
Category: Wine - Still - White
Grape: Riesling
Region: Rheinhessen, Germany
Appellation: Rheinhessen
Notes
Winemaking Notes: The Riesling Trocken is fermented in stainless steel and ages for 4-5 months in tank before then bottling
Tasting Notes: Apple, lime, chalk, saline, juicy.
Seehof Description
Florian Fauth, makes wines of clarity and balance. Florian's good-natured quality, his ease, his sense of proportion and his firm grip on what's really important: you can see this, you can taste this, in the wines. It's not that the wines don't have ambition – far from it. Rather, it just feels like the wines are content in being really good, or in being great, or in being whatever it is they are… without having to shout about it.

At this moment I don't know of an estate that makes a more profound "basic" estate wine than Florian at Seehof. The wines, both the dry and off-dry, are crystalline and pure with buoyant fruit and plenty of energy. For the money, you just can't find anything better.