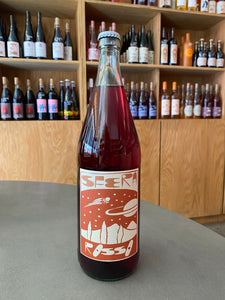 Country: Italy
Region: Piedmont
Varietals: Uva Rara, Barbera, Croatina, Pinot Nero, Riesling

Tasting Notes
Uva Rara (30%), Barbera (30%), Croatina (10%), Pinot Nero (10%), Riesling (15%)

This wine is freshy freshy glou glou juice! Dry, chillable red with notes of ripe strawberries, candied red fruit, red apple skin. It goes down a little too easy, so two bottles is suggested.