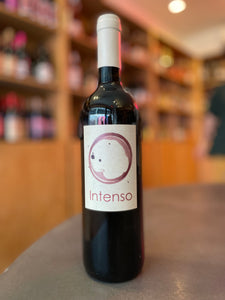 Producer: Tenuta Baroni Campanino
Category: Wine - Still - Red
Grape: Sangiovese
Region: Umbria, Italy
Appellation: Umbria
Notes
Tenuta Baroni Campanino Intenso Sangiovese is a red natural wine made from 100% Sangiovese grapes planted at high altitude on the Umbrian Apennines, Central Italy. Farming is organic with some biodynamic practices, the wine is fermented spontaneously with native yeast, unfiltered, and bottled with no additional sulfites. It's a great medium-body Sangiovese with soft tannins and bright acidity but a rather fruit-forward profile – plum and cherries on the nose, and a balsamic note. Great with charcuterie, hearty pasta, and cheese.