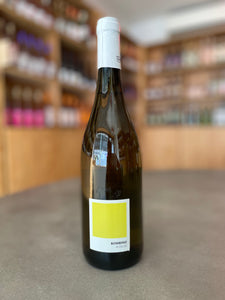 Bombino Bio 2019 is a Pugliese natural white wine from the Demaio winery. It is obtained from 100% white Bombino, an autochthonous grape variety produced according to certified organic agriculture on espalier vineyards at 80 meters above sea level. No chemicals are used, only organic fertilizer / green manure; fermentation is spontaneous based on indigenous yeasts only, with steel pied de cuve. The wine does not undergo any clarification or filtration. Bright straw yellow in color, the Bombino Bio Demaio has ripe yellow fruits and notes of Mediterranean scrub on the nose. The sip is intense, deep, mineral, with an almondy aftertaste.

DENOMINATION: Puglia IGP

REGION: Puglia (Italy)

GRAPES: 100% white Bombino

VINIFICATION: Certified organic, spontaneous fermentation with indigenous steel yeasts, no clarification or filtration.