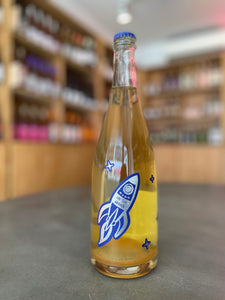 On the Moon by Tenuta Demaio is a 100% Bombino white wine refermented in the bottle using the same must of the base. The yeasts present in the bottle guarantee a continuous refinement until it is drunk. We recommend drinking it cloudy, Shake and Fun!


Region: Puglia.


Grapes: Bombino bianco


Alcohol content: 11%.


Aging: Refermentation in the bottle.