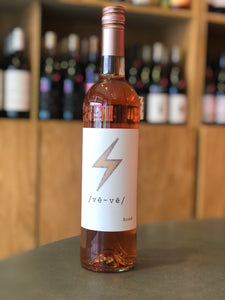 Producer: Fernando Moura and Pedro Campos
Region: Vinho Verde
Grape: Espadeiro
Soil: Granitic
Age of Vines: 15 years (average age)
Production Amount: 500 Cases
This very special rose is made from 100% Espadeiro, which has a very low yield and is difficult to farm. It requires a special pruning method which is quite labor intensive. All of this extra work is well worth it, as Espadeiro creates a truly remarkable rosé. Farming is fully sustainable. The estate was recently certified for 'Integrated Production' which refers to a sustainable farming system that places an emphasis on involving the entire vineyard as an ecosystem and the preservation and improvement of soil fertility, as well as a diversified environment. The grapes are harvested by hand and sorted in the field before being carefully transported to the winery completely intact. The whole grapes then undergo a 10 day cold pre-fermentation maceration, the grapes are then pressed, followed by alcoholic fermentation at a controlled temperature between 16ºc and 18ºc in stainless steel. After fermentation, the wine spends 3 months on the fine lees. It is then fined with Bentonite (vegan) and lightly filtered before bottling.