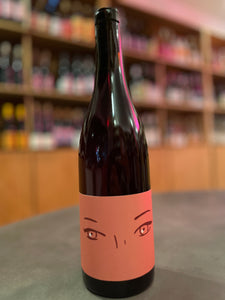 Supplier: Bobo Selections
Producer: Vin Des Potes
Category: Wine - Still - Rosé
Grape: Carignan
Region: Languedoc-Roussillon, France
Appellation: Vin de France
Alcohol by volume: 12.5%
Features: Organic, Biodynamic
About the Producer
Essentially, Le Vin des Potes is the association of two sommelier driven by inner passion for the food and wine culture.
Basile and Yoan thought of Le Vin des Potes as a trademark, working hand in hand with winemakers to blend their own wines, extracting the best potential their vineyard has to offer.
Over the years, Le Vin des Potes has managed to gather 11 winemakers all working with the same philosophy based on respect of mother nature, vinifying their grapes naturally.
Each cuvée results in the following : 1 winemaker + 1 terroir + Basile + Yoan.