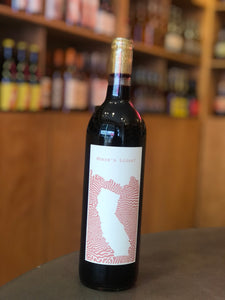 Producer: Where's Linus
Category: Wine - Still - Red
Region: California, United States
Subregion: Mendocino County
Appellation: Mendocino
Notes
Grape Varities : Petite Sirah, Zinfandel.

The Zinfandel first began fermentation spontaneously and was well active by the time the Petite Sirah was added to it. The wine was then pressed after a few days and finished fermentation in tanks. No fining, no filter, no sulfur added.