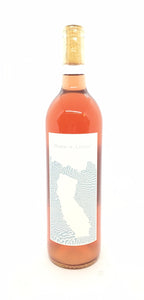 Type Wine - Still - Rosé
Producer Where's Linus
Region California, United States
Appellation Mendocino

Fruity, alive, savory, lip-smackingly zesty. Easy-drinking rosé as we like it. The Syrah portion of the wine was hand-picked and pressed to tanks the same day with a small addition of SO2 at the time of pressing. After settling the wine was racked to two egg-shaped tanks for fermentations. The wine fermented with native yeast for 11 days and then rested on its lees. The Petite Sirah was harvested a bit later, and direct-pressed, also with a small sulfur addition at pressing. The juice underwent spontaneous fermentation in a stainless steel tank and too was allowed to age on its fermentation lees until mid-October when it was combined with the Syrah. This blend then remained on its lees a tank with no headspace (to minimize the risk of oxidation and allowing the remaining CO2 produced by fermentation to create a protective barrier) until the end of January, when it was racked to tank in preparation for bottling.