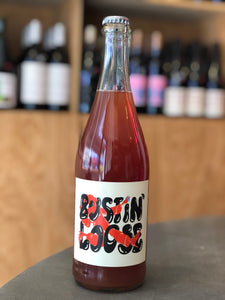 Producer: Wonderwerk
Grape: Mission
Geography: California, United States
Appellation: Mokelumne River
The Grape was introduced to Spanish missions in California in the 18th century As fodder for sacramental wine - we are certainly not talking about your Run-of-the-mill wine grape! Mission is more akin to a table grape with sass Than it is reminiscent of a "noble" wine grape. Strap in, we're taking a funky stroll down our ancestral memory lane.

Production:
Whole clusters were loaded into tank and flooded with carbon dioxide for two weeks of carbonic maceration.