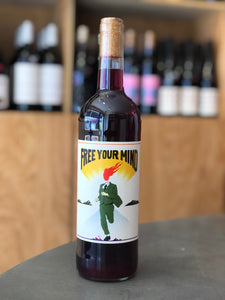 Producer: Wonderwerk
Grapes: Carignan and Riesling
Geography: California, United States
Wonderwerk Free Your Mind is a red natural wine made from a blend of 50% Carignan from Sandy Lane Vineyard (Contra Costa County AVA), and 50% Riesling from Zabala Vineyard (Arroyo Seco AVA) farmed sustainably. Produced without fining or filtration, with 30 ppm sulfur (kmbs) added at bottling. Serve chilled!