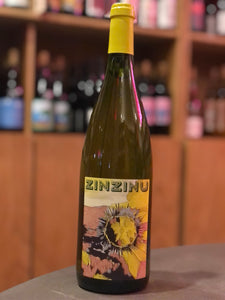 Producer: Nicolas Mariotti Bindi
Category: Wine - Still - White
Grape: Vermentino
Region: Corsica, France
Appellation: Vin de France
Alcohol by volume: 13.5%

Tasting Notes
Stone fruit and white flowers on the nose. The palate is fresh, with white peach and melon notes and a pleasing salinity.
100% Vermentino grown on clay limestone soil with southern exposure. Whole cluster pressed, wild yeast fermented, light pump overs in stainless steel tanks. The wine is lightly filtered before bottling.


ABOUT THE PRODUCER
Originally from Bastia, in northern Corsica, Mariotti Bindi went off to study law in Paris at the Sorbonne. But instead of following in the footsteps of his father, an attorney in Bastia, he decided that his interest in wine exceeded legal proceedings.

His first stop was in Beaujolais, where he spent time learning how the Moulin-à-Vent cru is made there. A three-month internship pruning vines for one of the leading winemakers in northern Corsica's Patrimonio region, Antoine Arena, followed. In 2007, Annette Leccia of Domaine Leccia in Patrimonio hired him as chef de culture (vineyard manager). Today, he is making his own wine with five hectares of vines that were generously offered to him by another Patrimonio winemaker, Henri Orenga de Gaffory.

For all his wines, harvest is manual and fermentation happens with natural yeasts. No additives ,chemical herbicide or fertilizer are used . However, some sulfur may be added at bottling and filtration may be used if deemed necessary.

His objective is to make reds that are structured, but easy to drink, and whites that are dynamic and refreshing. The Domain holds an ECOCERT certification since 2007.